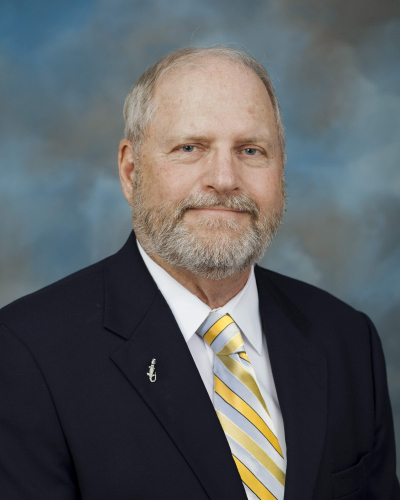 Jack Payne has led IFAS since 2010. In the last five years, he's kept the organization strong despite lean state budgets and is now coming off a year in which IFAS brought in more than $100 million in research grants and $23 million in private donations and pledges.
He is a champion for agricultural research and has lobbied to keep public funding and public attention focused on the need to come up with solutions to citrus greening. His idea to start a global food systems institute to make UF an international leader in food security issues is one of the UF Preeminence campaign's most prominent initiatives.
He's currently involved in talks with both the medical center and the engineering school in Gainesville in attempt to expand the Extension model university-wide.
He has also overseen the launch of Challenge 2050, a new undergraduate program in which students learn through developing their own solutions to the grand challenge of feeding a projected 9.6 billion people by mid-century.
He has worked at Penn State, Texas A&M, Utah State and Iowa State. He also spent 10 years leading conservation efforts for Ducks Unlimited.
Now at his fifth land-grant university, he is passionate about the research, teaching and extension missions and insists that land-grants will have to play a central role in meeting many of the grand challenges of our times.
He likes to say the state is his office. Indeed it is, as he oversees Extension offices in all 67 Florida counties and 12 research and education centers. He travels the state frequently to visit with growers, land managers, association leaders, legislators and employees.