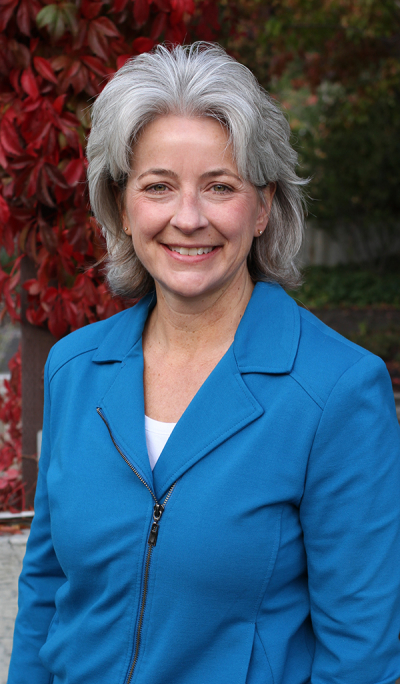 Dean Kimberlee Kidwell, a nationally respected scholar of plant breeding and genetics, holds the inaugural Robert A. Easter Chair in the College of ACES at the University of Illinois. Not only is she an award-winning teacher and student mentor, but she is also an outstanding academic administrator with extensive experience in academic program development, financial management, and engagement.
Dean Kidwell's leadership style is clearly defined by her dedication to improving student learning; driving sound, innovative research; and cultivating industry partnerships to improve the lives and livelihoods of the residents of Illinois, in support of the land-grant mission of the University of Illinois.
In her previous role as executive associate dean of the College of Agricultural, Human, and Natural Resource Sciences at Washington State University, Dean Kidwell spearheaded the development of the new Center for Transformational Learning and Leadership, a student, faculty, alumni, and industry partner collaboration which provides beyond-the-classroom experiences for students and leadership development for graduate students, faculty, staff, and professionals. She excels in the classroom where she has developed and taught national award-winning courses focusing on human behavior while cultivating communication and leadership skills.
In addition, Dean Kidwell is an accomplished spring wheat breeder and geneticist, developing more than 20 wheat varieties for Washington State farmers. Her research has led to multiple patented discoveries, and addressed basic questions involving gene discovery, genetic characterization, and genetic mapping of important traits for wheat improvement.
Dean Kidwell has been recognized with numerous honors and awards for her hard work in research, teaching, and leadership. Most recently, she was named a Crop Science Society of America Fellow. She grew up in Danville, Illinois, and is a proud alumna of ACES where she earned bachelor's degrees in both genetics and development and agriculture science. She received her master's and Ph.D. degrees in plant breeding and plant genetics from the University of Wisconsin-Madison