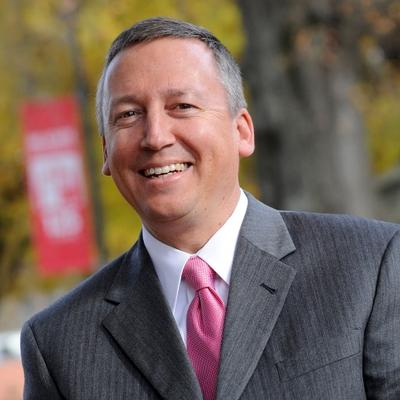 Dr. Linton received a Bachelor's Degree in Biology, a Master's Degree in Food Science, and a Doctorate in Food Science all at Virginia Polytechnic Institute and State University. He is currently the Dean of the College of Agriculture and Life Sciences at North Carolina State University. He previously served as Professor of Food Safety and Department Chair of the Department of Food Science and Technology at the Ohio State University -one of the largest Food Science programs in the U.S.
Linton's research interests include modeling the growth and inactivation of food borne pathogens within different food systems stored under different environmental conditions. His most recent work has focused on studying the heat inactivation and non-thermal inactivation of Listeria monocytogenes, Escherichia coli, and Salmonella spp. in fresh produce and ready-to-eat meat products. From 2000-2010, Dr. Linton served as the Director of the Center for Food Safety Engineering which focused on the development of rapid detection technologies for biological and chemical foodborne hazards. Richard works extensively with various segments of the food industry developing applied research projects and implementing impactful outreach programs. His area of expertise is development and implementation of Hazard Analysis Critical Control Point (HACCP) systems and other food safety management programs. He has helped a number of food manufacturers and retail food operations in the development of effective food safety and food quality management programs. Dr. Linton is also very active in food protection and defense. He has developed a nationally recognized computer-based food defense simulation.
Richard has received several service awards. He and his colleagues were recognized as a recipient of the United States Department of Agriculture Group Honor Award for Excellence. He received an Honorary Lifetime Membership to the Indiana Environmental Health Association, the Purdue University Extension Award of Merit, the Purdue University Research Team Award, the Purdue University Cooperative Extension Team Award, and Purdue University Faculty Scholar. Nationally, he has been recognized by the Institute of Food Technologists (IFT) for his leadership in research and outreach programs with the Howard Macy Award and the Myron Solberg Award and in 2008 he was elected an IFT fellow.