Virginia Tech
Building the farm of tomorrow - today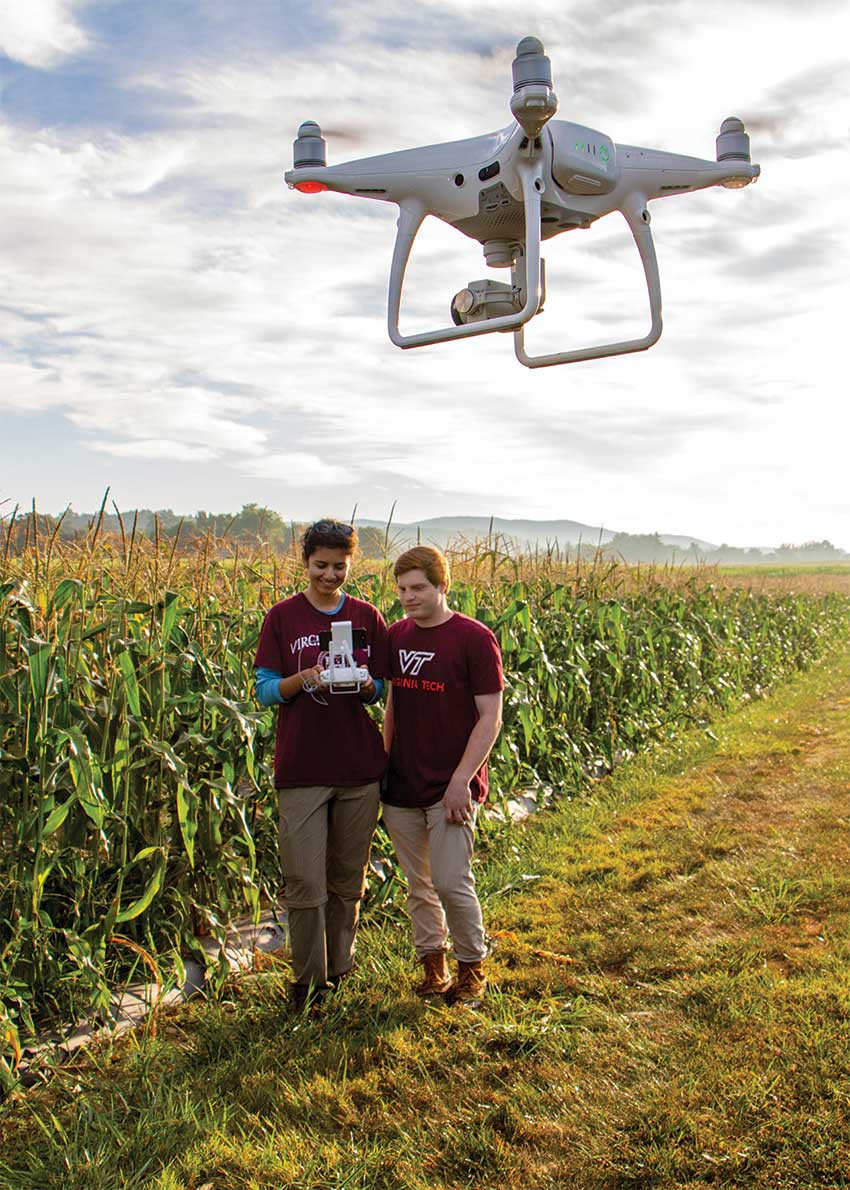 Imagine a farm 20 years from now. Drones fly overhead monitoring the nitrogen content of the crops below while tractors piloted by onboard robots harvest crops at peak production. Livestock sensors integrated with cloud computing allow producers to make decisions based on big data. The farmer's most powerful tool is not a tractor, but an iPad.
This technology is designed to increase productivity, to produce higher yields, and to spark a new agricultural and natural resources economy. But Virginia Tech isn't waiting decades to see it unfold.
This year, CALS launched the SmartFarm Innovation Network, a collection of interconnected centers across the commonwealth where Virginia Tech's interdisciplinary researchers and Virginia Cooperative Extension specialists can partner with industry to develop and deploy innovative technologies.
An outgrowth of the Virginia Agriculture and Natural Resources Initiative, the SmartFarm Innovation Network features multiple interconnected locations, including the Blacksburg campus, along with 11 Agricultural Research and Extension Centers and 108 VCE offices located around the state. The network will serve as a portal to Virginia Tech expertise and a platform for innovation and collaboration.