North Carolina State University
NC State Team Helped Growers Transition Away From Methyl Bromide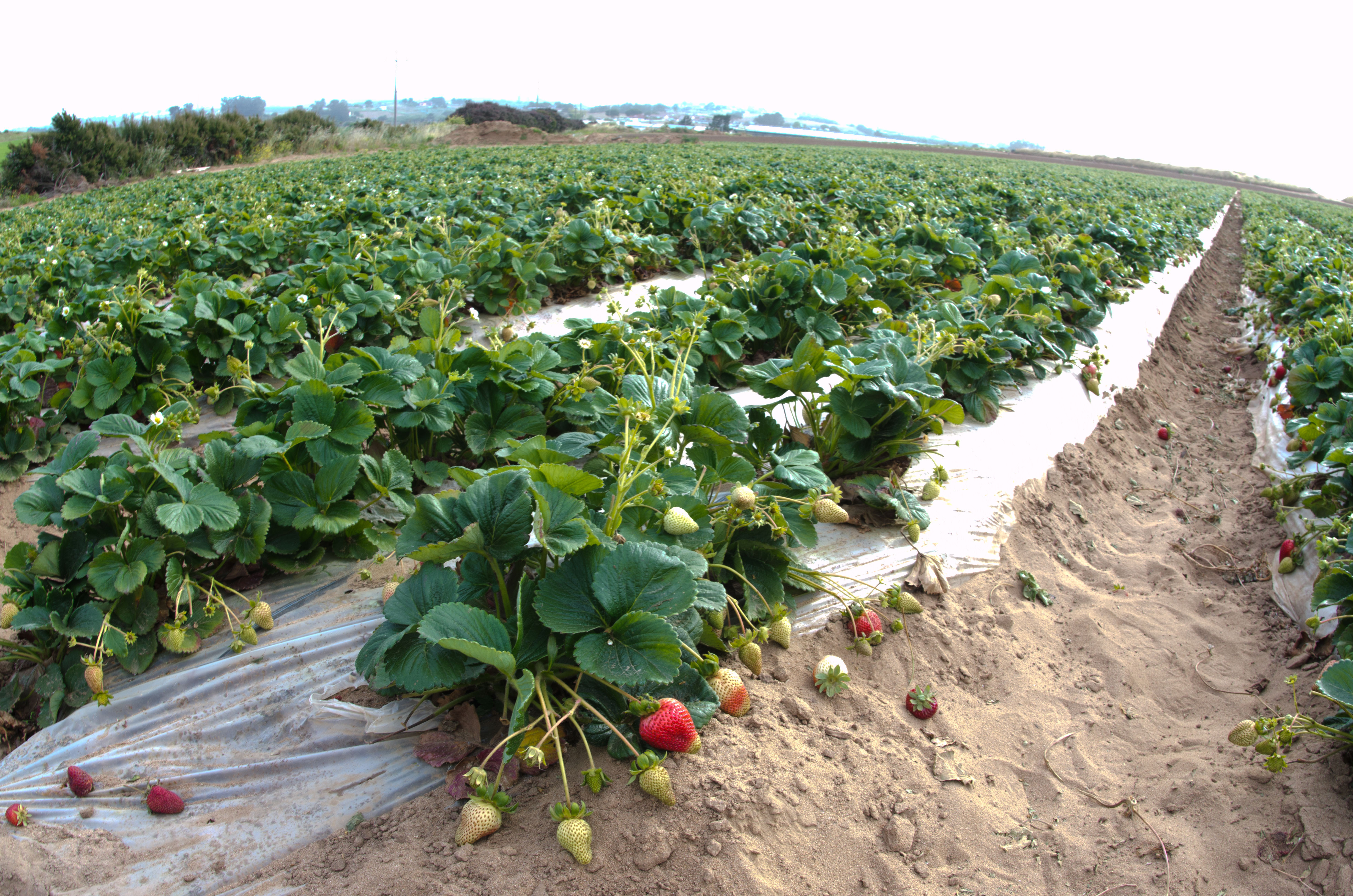 A recent news story by the U.S. Department of Agriculture acknowledged an NC State research and extension program for its success in helping strawberry, tomato and pepper growers maintain yields as they transition away from methyl bromide.
Once widely used to control pests in strawberry and vegetable crops in the Southeast United States, the chemical was linked to ozone depletion, and a 1987 international agreement known as the Montreal Protocol banned its use in developed countries.
Scientists found that there was no single strategy that matched methyl bromide's effectiveness and cost, so at NC State, Extension entomologists, plant pathologists, agricultural economists and weed scientists focused on developing a multifaceted integrated pest management, or IPM, approach that growers could follow.
That approach works not only for farmers, but also for the environment. At a recent international meeting of researchers working on methyl bromide, a scientist with the National Oceanic and Atmospheric Administration said that the reduction in methyl bromide use appears to be shrinking the ozone hole above Antarctica.
Stephen Montzka, leader of NOAA's Chlorofluorocarbons Alternative Monitoring Project, said that bromine levels in the atmosphere have gone down, accounting for one-third of the measured decrease in ozone-depleting halogens above Antarctica.
At NC State, the interdisciplinary working group experimented with several combinations of drip and fumigant pesticides, combined with tactics to improve soil health before planting and materials to cover the ground after planting and while fumigating.
From 2005 to 2012, through the USDA National Institute for Food and Agriculture's Methyl Bromide Alternatives Program, N.C. State Extension personnel submitted annual critical use exemption requests to the U.S. Environmental Protection Agency. The exemptions prevented growers from being left with no options for pest and disease control.
Each year, the amount of methyl bromide available for use would decrease, and by 2013 no critical use exemptions were needed in North Carolina.
NC State's IPM Center Director Frank Louws was a member of the working group that helped growers make a successful transition. The group conducted multiple research trials that ultimately led to economically and environmentally sound IPM recommendations specific to strawberry, tomato and pepper growers.
For strawberries, for instance, individual fungicide applications applied through drip irrigation were not as effective as fumigated treatment, which increased yields up to 50 percent as opposed to 8 percent with irrigation, compared to no soil treatments. Drip irrigation for herbicides was effective in tomato and pepper, however.
"These data advanced scientific understanding about the ecology, biology, dynamics and management of targeted plant pathogens and beneficial microbes," he said.
Meanwhile, plant breeders developed plant varieties resistant to pests, which increased the likelihood of the crop's success. Soil scientists found that mustard meal applied before planting helped strawberry yield but was less effective for tomatoes.
"Vigorous rootstocks using grafted tomatoes suppressed bacterial wilt, southern stem blight and root knot nematodes and increased yield similar to or better than fumigants in multiple field trials," Louws said.
Once research results were in, specialists began training Extension agents and consultants working with farmers. The specialists took extra care to inform growers of results and include them in trainings.
"A multifaceted extension and outreach program, in close cooperation with stakeholders, equipped most growers and agents with knowledge about the methyl bromide alternatives program," Louws said. It was also an instrumental component of the successful transition away from critical use nominations using methyl bromide.
"Much of the research and extension engaged stakeholders as key partners through on-farm-research trials," he added. "Technical and economic barriers remain, and those will be best addressed through continued cooperation with growers, supporting industries, university programs and policy makers."
Reprinted from North Carolina State University CALS News