New Mexico State University
NMSU Receives Grant for Integrated Pest Management Education, Research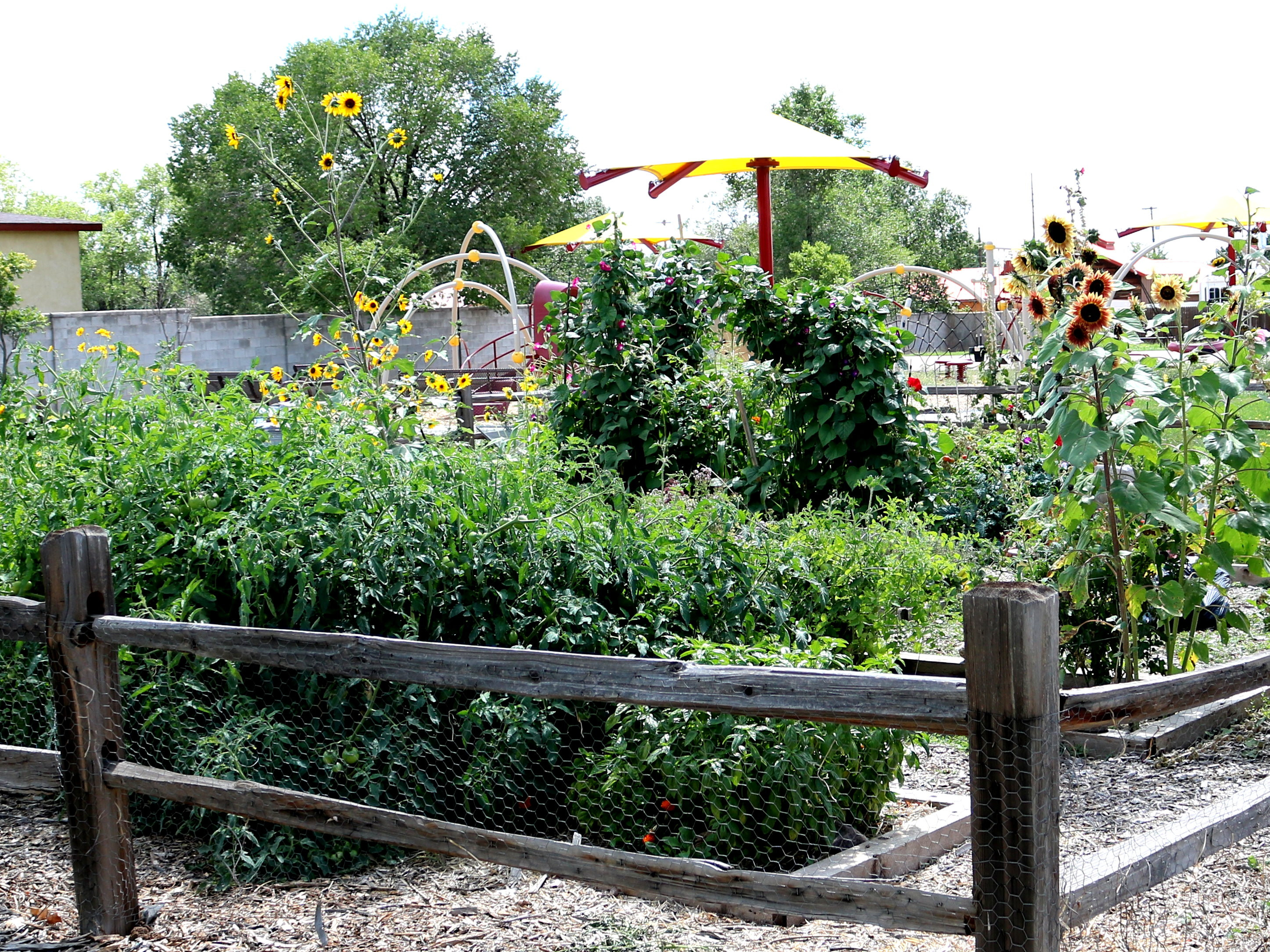 With increased awareness that misuse of synthetic pesticides are a health risk, the implementation of integrated pest management has increased. Despite the fact that research demonstrates the benefit of IPM, widespread adoption of the practice in urban and agricultural systems is still lacking in New Mexico.
New Mexico State University's College of Agricultural, Consumer and Environmental Sciences is working to highlight the benefits of IPM, overcome perceived barriers and increase the adoption across stakeholder groups.
Many such groups, including homeowners, Master Gardeners, urban small farms and parks departments, are eager to learn and implement IPM practices.
NMSU's Cooperative Extension Service is working to provide research-based IPM information to these stakeholders. To do so, Ashley Bennett, Urban IPM specialist, and Kelly White, Master Gardener program manager, have obtained a U.S. Department of Agriculture grant for delivery of IPM education and outreach to New Mexico communities.
"We will receive $634,286 over the next three years to implement several projects," Bennett said. The grant will:
Support a research and demonstration garden at the Los Lunas Agricultural Science Center

Advanced IPM curriculum for the Master Gardener program

Education on pollinator health and conservation

IPM strategies for parks and recreational lands

Develop a citizen science program to monitor beneficial insects in the urban areas.

Master Gardeners will be involved in many of these projects, specifically the demonstration garden at NMSU's Agricultural Science Center at Los Lunas and educational workshops.
"We are going to develop an IPM curriculum for training Master Gardeners," White said. "Currently we have an Extension IPM specialist present during the annual training, but we don't have a set curriculum."
This standardized training will allow these volunteers to become proficient in teaching IPM to the public.
In the tradition of Master Gardeners helping agriculture and horticulture Extension agents by giving workshops and answering questions, they will now be helping the Extension IPM specialists by answering questions from the public.
"NMSU will also partner with the ABQ BioPark Botanic Garden to install pollinator habitat that will highlight pollinator IPM and conservation," Bennett said. "We will also work with the ABQ BioPark Botanic Garden on a lecture series that will focus on topics related to pollinator conservation and IPM. The grant also facilitates pollinator identification walks for the public that we hope to hold at several locations across the state."
Finally, this grant also supports the installation of pollinator habitat. "We are working with the Las Cruces city parks department to install one demonstration garden in that community," Bennett said.
A third project will identify and develop tree maps in communities.
"When I asked Extension agents for areas that needed additional outreach and education, tree identification was one area identified," Bennett said. "Parks departments and gardening groups such as the Master Gardeners need tree identification skills to perform tree surveys and identify tree pests attacking trees, but these groups can struggle with tree identification. This project will help park employees, Master Gardeners, students and the general public learn to identify New Mexico trees."
Bennett plans to collaborate with other New Mexico universities or colleges to create self-guided tree identifications maps. The grant will hire students who will identify the trees, record their location using GPS, label the trees with their scientific and common names, and create a map.
Included in the grant is a project to use a drone to identify trees experiencing stress.
"We will test the ability of the drone to identify stressed trees from the air, which we hope will improve IPM monitoring in city parks and urban forests. Once we identify a stressed tree using a drone, we can inspect the tree on the ground and determine the cause of the stress, which could be from insects, drought or disease," Bennett said.
Another focus area of the grant is to establish a wide-area beneficial insect monitoring and reporting system.
"We are seeking urban homeowners to help with this project, which will start next summer," said Bennett. "We would like homeowners to conduct 10-minute observations in their backyards at a flower patch recording visits by beneficial insects. A phone app will be developed so volunteers can collect the data right on their phone."
Reprinted from NM State News Center