Colorado State University
Promoting Precision: Using satellite data to manage water and fertilizer use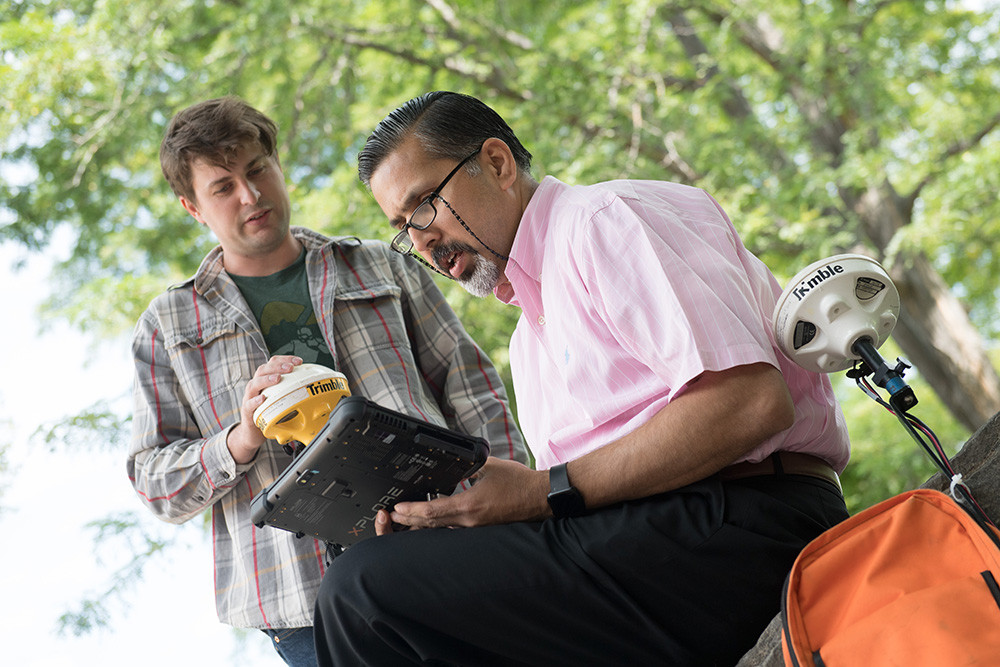 PROBLEM
Traditional application of crop inputs, like water and fertilizer, can be inefficient and lead to losses.
SOLUTION
Create precision management techniques for nitrogen and water that will minimize environmental impacts and maximize farm efficiency.
Traditionally, farmers apply crop inputs uniformly across the field – a "one-size-fits-all" approach. This leads to many parts of the field with over- and under-application of water and nitrogen, which is a major concern for the environmental impact of agriculture.
Dr. Khosla and his team are reducing water and nitrogen use by enhancing the efficiency, productivity, profitability, and sustainability of crop production systems through informatics. Farmers can only manage what they can measure, and informatics can help them make sense of what they are measuring. The team employs the "Five –R" principles of precision agriculture: Applying the right input, at the right time, at the right place, in the right amount, and in the right manner.
By developing precision management techniques, researchers aim to minimize nitrogen and water losses without reducing yield. The team developed an innovative technique of measuring the variability of soils across a field using satellite-based remote-sensing technology to create management zones, which is currently used by farmers across Colorado, the U.S., and the world. The team uses advanced analytics to decipher the data gathered and develop data-based management tools for farmers.
The team's next goal is to detail the economic advantages of adopting precision agriculture so farmers know how their investments will pay out. One study already showed that with precision nitrogen management, farmers can earn an additional $17 per acre compared to traditional management practices. Dr. Khosla's team hopes to show even larger gains for farmers who switch to their data-driven management system.
When I was in 4th grade, I participated in the science fair at our school and a science program at our local radio station. This inspired me and fostered my interest in science, plants, and biology. My professors helped turn that curiosity into my passion."
– Raj Khosla
RESEARCHERS
Raj Khosla, PhD, Colorado State University
Louis Longhamps, PhD, Colorado State University
Robin Reich, PhD, Colorado State University
FUNDING
USDA NIFA Hatch
NRCS
EPA
NASA
Private industries
Colorado Corn
Agriculture Experiment Stations and Cooperative Extension