Fort Valley State University
Research at Fort Valley State University aims to improve small ruminant products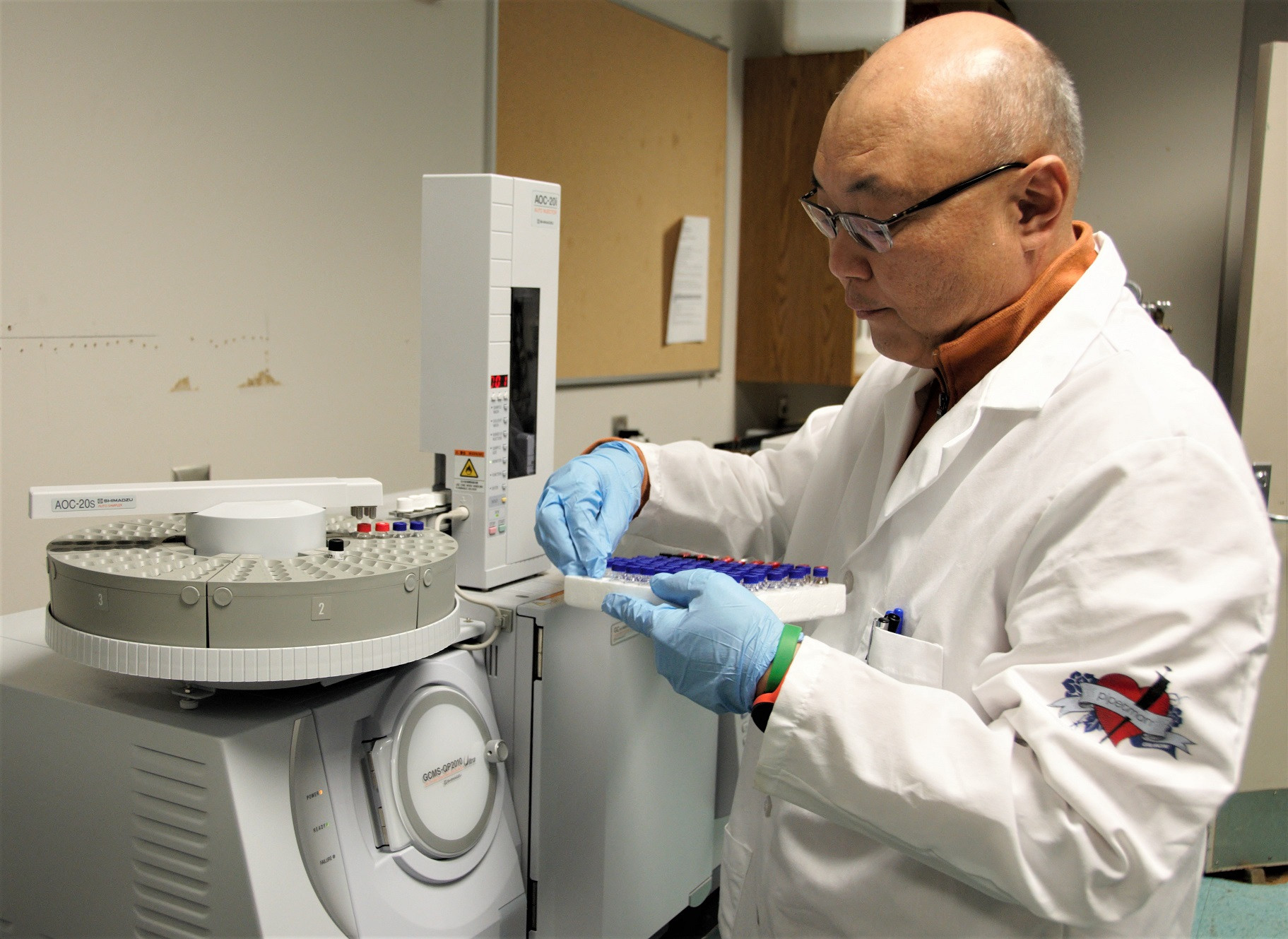 Heart disease is the leading cause of death in the United States, killing more than 600,000 people each year, according to the Centers for Disease Control and Prevention. The movement toward healthier diets increase the demand for value-added products from meat and dairy sources to promote consumers' health.
Fort Valley State University research associate professor Dr. Jung Hoon Lee aims to improve small ruminant products, such as goat and lamb, with newly developed rumen-escape dietary supplements (REDS).
Lee, who is also a food chemist, said the successful incorporation of polyunsaturated fat with vitamin E and C in small ruminant products could provide healthier meat and milk products to consumers.
"Polyunsaturated fatty acids decrease your cholesterol level. These products could expand the existing market by providing a healthy-fat product with high levels of antioxidants and longer shelf stability that are in demand by the large retail grocery chains because of increased profits," Lee said.
Lee and three graduate students began conducting research on small ruminant products at FVSU's Meat Technology Center approximately three years ago. They assessed the effects of feeding newly developed REDS containing fish oil (FO), with eicosapentaenoic (EPA, C20:5n3) and docosahexaenoic (DHA, C22:6n3) acids, in chemically treated protein, on fatty acid compositions and alpha-tocopherol concentrations in blood serum and milk in lactating goats.
Fort Valley State University animal science graduate Beruk Lemma and former student Christina Alfred conduct research on small ruminant products at FVSU's Meat Technology Center.
The REDS consisted of fish oil, defatted soy flour and acetaldehyde. During the research process, lactating goats received a 95 percent basal diet containing alfalfa meal, yellow corn and soybean meal, plus 5.0 percent lipid from either poultry fat (PF), FO or REDS. The blood serum from goats eating REDS had a higher amount of alpha-tocopherol than goats consuming either PF or FO.
Compared to goats consuming PF, goats consuming either FO or REDS had significantly higher concentrations of EPA, docosapentaenoic (C22:5n3) and DHA acids in their blood serum and milk. This research revealed similarities between the concentrations of EPA and DHA in blood serums from goats eating either REDS or FO, even with a limited intake of REDS. In addition, results showed a significantly high concentration of EPA in milk from goats eating REDS than goats eating FO.
Findings from this research indicate that feeding lactating goats with newly developed REDS can protect omega-3 fatty acids from ruminal degradation.
"For those people who need supplementation, they won't have to take omega-3 supplements because it will already be in their food," Lee noted. REDS also subsequently increased those contents in the blood serum and milk of lactating goats.
Currently in the final stages of research, Lee hopes to gain more funding. He plans to incorporate other vitamins for more nutritional value, such as adding REDS containing FO with tocopherols or in combination with ascorbic acids.
Other efforts include using two different supplements for a lactation or feeding trail to determine the efficiency of supplement-protected tocopherols and ascorbic acids, including polyunsaturated fats deposition in goat's milk or fresh lamb.
Also, Lee will assess the effects of the increased levels of tocopherols in combination with ascorbic acids on the oxidation rate in goat's milk. Additional evaluation involves the red meat color and shelf life of fresh lamb stored in Styrofoam trays overwrapped with polyvinylchloride.
Furthermore, Lee said he anticipates marketing the newly developed REDS to farmers, which could provide more profit because they could generate high quality meat and milk products for consumers.
This project is supported by the U.S. Department of Agriculture's (USDA) National Institute of Food and Agriculture (NIFA) Evans Allen No. GEOX-3219.
reprinted from FVSU's Engage 2018