Iowa State University University of Illinois at Urbana-Champaign Michigan State University Purdue University University of Wisconsin-Madison
Collaborating on Corn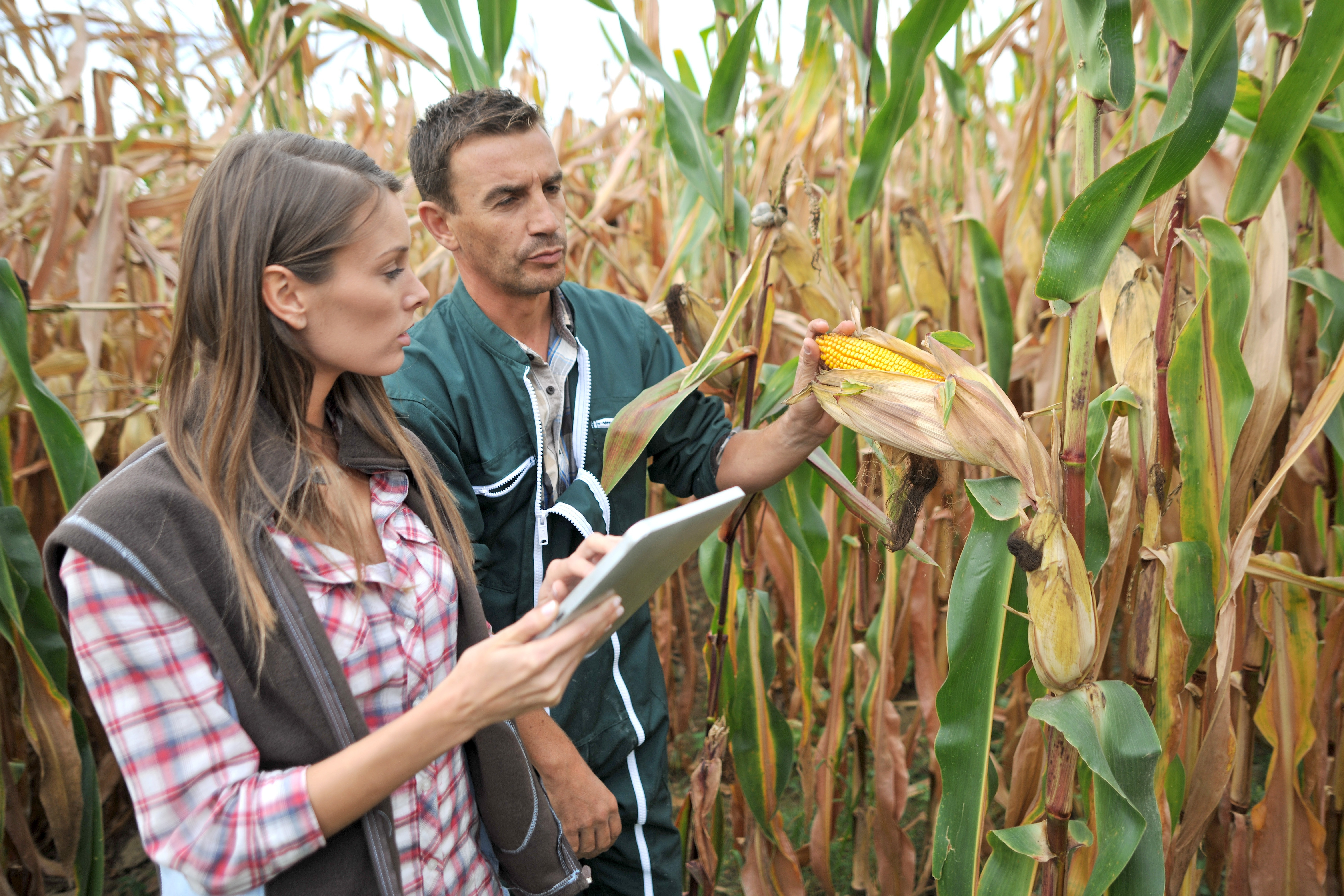 U.S. farmers produce 41 percent of the world's corn on 400,000 farms located primarily in the Midwest Corn Belt region. American production value of corn was over $50 billion in 2018. The U.S. exports between 10 and 20 percent of its corn crop. An increasingly variable climate and weather extremes, including flooding and droughts, threaten crop production and degrade soil.
To sustain one of the nation's most important farm crops, USDA funded the "Sustainable Corn Project", a regional collaboration and research partnership. Iowa State University led a multidisciplinary team, which included University of Illinois, Michigan State University, Purdue University, University of Wisconsin, and several others. The project's purpose was to determine how to best help Corn Belt farmers mitigate, adapt, and make their operations more resilient to the impacts of climate change.
The project focused on ways to equip farmers with the practices to build resiliency to weather variability, maintain crop yields, and reduce negative environmental impacts. Scientists and farmers worked together to create a suite of practices for corn-based systems that are drought resilient, reduce soil and nutrient losses under saturated soil conditions, and ensure crop and soil productivity.
The team shared farm management strategies with farmers, educators, and other stakeholders. They trained undergraduate through post-doctoral students to become the next generation of scientists. This research, education, and extension helps farmers become more profitable and protects the U.S. corn industry