Penn State
Scientists To Study How Soil Health Is Influenced By Pest-Management Tactics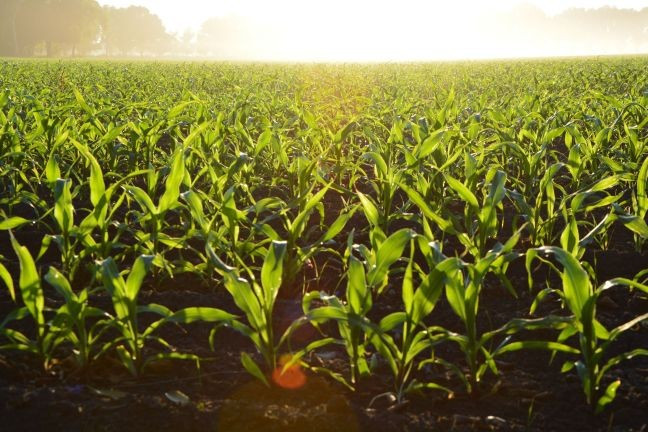 An entomologist in Penn State's College of Agricultural Sciences has received a grant from the U.S. Department of Agriculture to study and compare how various pest-management regimes affect the health of soils.
John Tooker, associate professor of entomology, will lead the project, which is titled "Exploring Soil Health and Pest Management Trade Offs to Maximize Crop Productivity."
The $461,000 award is one of 54 grants totaling more than $17.7 million recently announced by USDA's National Institute of Food and Agriculture for plant research that helps optimize crop production, mitigate disease and increase yield. The funding is made possible through USDA-NIFA's Agriculture and Food Research Initiative, authorized by the 2014 Farm Bill.
"Soil health is a generalized concept based on improving soil quality and the idea that soils containing functionally diverse biota will produce healthier, more resilient plants," Tooker said. "Farmers in the United States are expressing increasing interest in soil health, and many are adopting soil-health practices on their farms to try to build biological diversity and function in their soils."
However, he noted, many of these same farmers continue to use preventive pest-management tactics without recognizing that pesticides — particularly insecticides and fungicides — will limit some of the biological activity that they are trying to build in their soil.
"Recent research has shown that preventive insecticides and fungicides have significant nontarget effects and inadvertently limit the abundance and function of beneficial soilborne organisms," Tooker explained. "Our research will fill a key knowledge gap by quantitatively assessing the influence of pest-management tactics on soil quality over time."
During the three-year project, the researchers will assess the influence of perennial hay and cover crops on establishing soil quality. They then will track how soil quality and biological function are altered in a typical field-crop rotation (corn-soybean-corn) under three intensity levels of pest management: no insecticide/fungicide, preventive use of insecticide/fungicide, and Integrated Pest Management-based pesticide application, in which scouting and economic thresholds will determine whether plots receive insecticides or fungicides.
The project also will examine how crop yield and profitability differ under the various experimental treatments. The study will be replicated at research plots in Pennsylvania and New York. Kyle Wickings, assistant professor of entomology, Cornell University, will collaborate on the research.
Reprinted from Penn State News