Iowa State University University of Missouri Kansas State University
Raising Resilient Pigs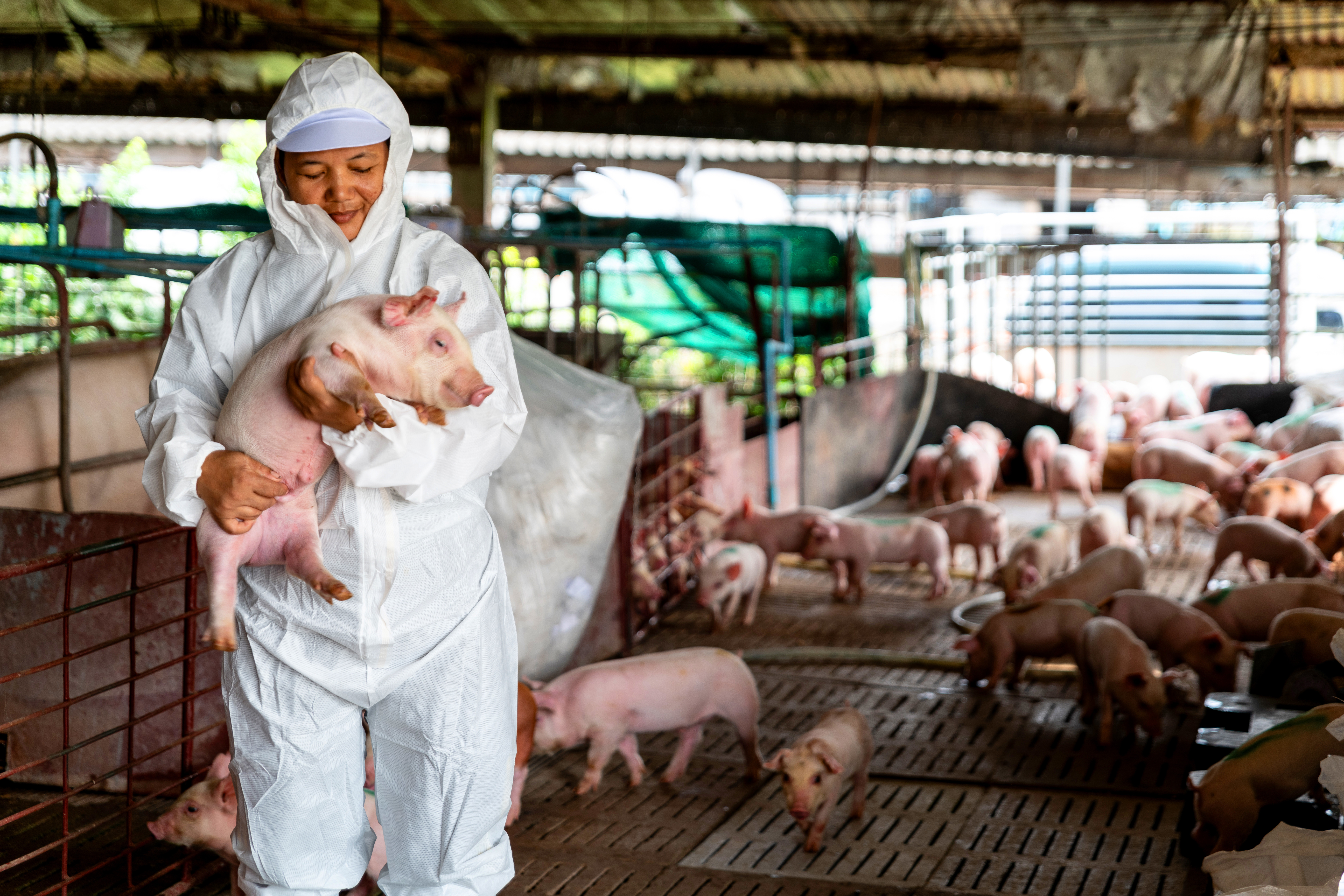 Through cutting-edge genome editing, scientists are working to help the swine (pig) industry produce healthier, more resilient animals. Genome editors are enzymes that allow scientists to cut the DNA strands in cells at a specific position and introduce very precise genetic changes.
With funding from USDA, scientists at Iowa State University and Kansas State University have discovered a genetic marker in pigs that is associated with resistance to porcine reproductive and respiratory syndrome (PRRS). PRRS costs the U.S. pork industry an estimated $664 million per year and can kill between 25 and 80 percent of a farmer's herd.
The identification of this marker gene will help animal breeders increase PRRS-resistant pigs. Genome editing has also been used to "knock out" a precise part of a gene in pregnant sows, which protects the offspring from the virus. The research may also help identify similar genes responsible for resistance to other diseases.
Other swine diseases are being addressed through genome-editing. Newborn pigs are highly susceptible to transmissible gastroenteritis virus (TGEV) and porcine epidemic diarrhea virus (PEDV). Infection with PEDV is almost always fatal. In 2013, PEDV infection killed nearly 7 million pigs in the United States.
Researchers at Kansas State University and University of Missouri have used genome-editing techniques to change two letters in the three billion-letter pig genome sequence. This deletes a molecule in the pigs' genomes with an interesting outcome: pigs without the molecule helped protect them from TGEV, but the pigs were still susceptible to the PEDV virus. Continued investment in research will help identify the best way to protect pigs against the deadly PEDV virus, improve animal well-being, and reduce economic risk for pig farmers.